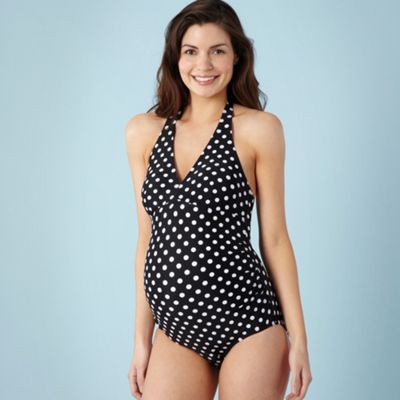 Whether you are heading down to your local leisure centre for a quick dip, or you want maternity swimwear to wear on holiday, you may find yourself torn between wearing a swimsuit or a tankini. As far as maternity fashion is concerned, this is very much an 'each to their own' issue. While some women love to show off their bumps, others prefer to be covered up. Hopefully, with this guide, you can decide whether you would rather wear a maternity swimsuit, or a maternity tankini.
Maternity Swimwear Comfort
When wearing anything during your pregnancy, comfort should be the overriding deciding factor. Even when you are not pregnant, a swimsuit or tankini has the potential to be too tight; if this happens when you are pregnant, it could restrict your already challenged blood supply. Fortunately, most maternity swimwear producers will take this into account, and they will produce outfits that are designed to move with a growing body. However, one area you do need to pay attention to is your bust; if it has expanded, you will need to move up a size or two to make room for it.
Maternity Swimwear Confidence
The swimwear you wear when not pregnant is going to be a far cry from what you wear when you are. While you may have been happy to show off your stomach and cleavage when you were not expecting, your confidence levels may have changed. It is for this reason that many women opt for swimsuits; some tankinis tend to ride over the bump, particularly in women who are carrying multiples. If this does not bother you, than that is fantastic. If it does, a swimsuit can look just as stylish.
Fortunately, wearing a swimming costume or tankini designed for a pregnant women does not mean having to sacrifice your usual sense of style. At Maternity Bliss, we have featured some great swimsuits and tankinis.
Check them out here.