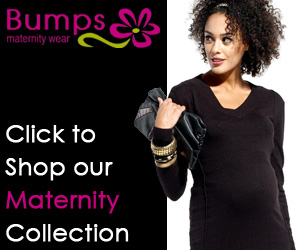 Whether you have just seen those magical two lines on your pregnancy test, or you are heading into the final weeks of your third trimester, there is never a bad time to bag a maternity clothes bargain. By using the code
BUMPS10
at
Bumps Maternity
, you can save 10% on your first maternity clothes order there.
Although we have experienced a far from glorious summer here in the UK, there have been some reports that the weather is about to take a turn for the better during September and October. This Indian Summer-like improvement means it is still worthwhile investing in summer maternity clothes, and as many of them are on sale, you stand to make some great savings here. This is also a great opportunity to get yourself ready for the winter; by choosing a few key cosy items, you can feel comfortable and look great at the same time.
There is currently no expiry date on this Bumps Maternity voucher, so get spending whenever you are ready.